We can offer you three seperate rooms and a large room "Drei Jahreszeiten".
In our shady garden guests can be hosted (especially for the kids: we setup a bouncy castle in the summer).
Last but not least, we provide our "Hofgarten".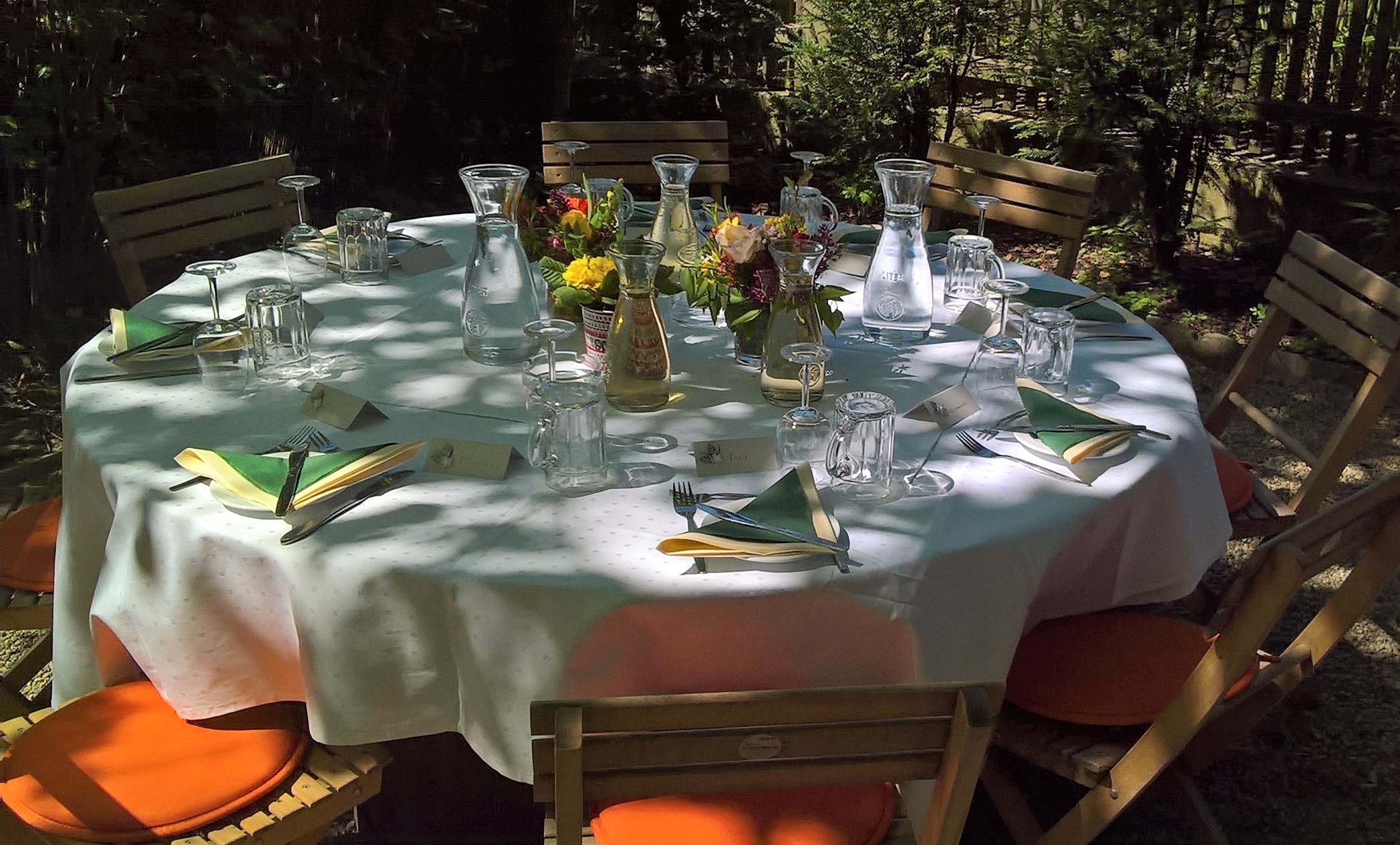 We offer opportunities for parties of all kinds!
For every occation - whether weddings, birthsdays or family celebrations - we make your celebration a special experience.