the menu
The concept of a standard menu doesn't exist at our typical and very traditional Viennese Heuriger.
You can try as much wine or food as you like! The main incentive for a Viennese visiting our Heuriger is to taste the wine from our latest harvest. Whilst sampling our wine, if you're hungry you can then taste some of the local specialities from our self-service buffet. There you can have either a little of a few dishes or try a lot of several dishes. The items which you choose are then weighed and the weight determines the price.
Depending on how busy we are you can also order the following dishes, which will then be brought to your table: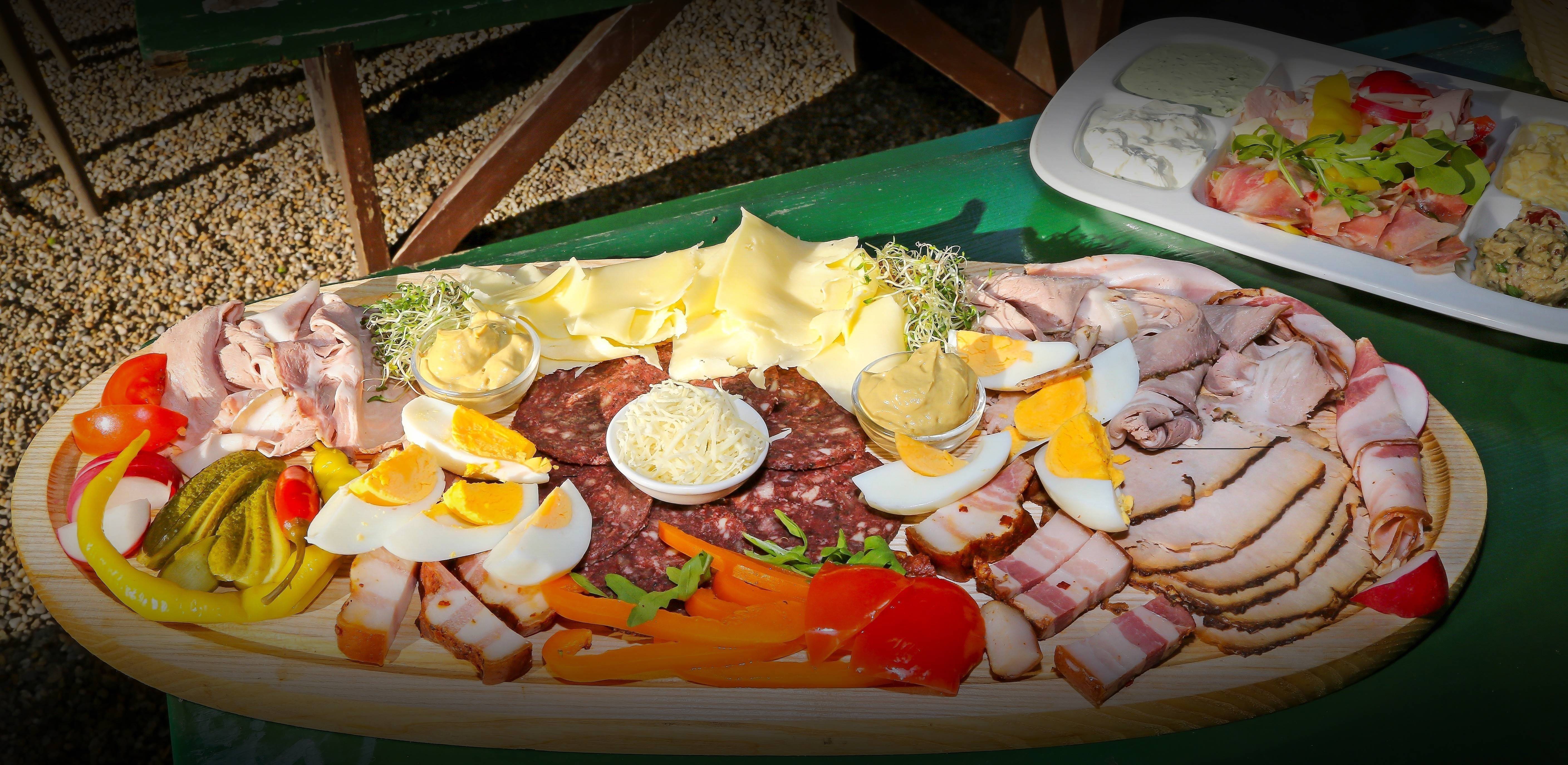 - Huge fresh farmers bread with a spread of your choice
- Half of a fried chicken without bones (17.5 min)
- Original traditional Viennese Schnitzel (veal)
Side dishes (selection):
- Potatoe salad
- Fried potatoes or french fries, parsley potatoes
- Sweet ciennese Strudel of the saison
- Sachertorte/choclate cake
Tipping is optional.
All tips go to the staff.